Also Available in Kindle Edition on Amazon.in for Rs. 125.00 - http://amzn.to/2u7aExj
Description: How to gain and retain happiness
Happiness is a habit, not some heaven-sent gift, nor a matter of luck, as many people believe. And any habit can be developed with proper action. This book explains some of the easiest ways to develop the "habit" of being happy.
Happiness - Gain and Retain offers speedy education on the art of being happy to those who lead a fast life, and yet the readers will enjoy every minute of their journey to success.
This extensively researched book offers recipes of happiness that have been tested by experience and observation and have proven to increase the level of happiness of every individual who has acted in accordance with them.
The simple yet effective Action Plans suggested in this book will tell the readers how they can stay happy, no matter what! It's time to give yourself the life you always wanted to live!
Target Audience: General public.
Contents: How to Stay Happy, No Matter What! • Unpace Yourself • Life Changes When We Change • Live, Now! • Positive Self-Image • We Become What We Think • Stay Cheerful • Count Your Blessings • The Joy of Giving • You Are Responsible for Your Happiness • Learn to Forgive • Benefits of Compassion
Business Line
Newspaper - 11/Jan/2009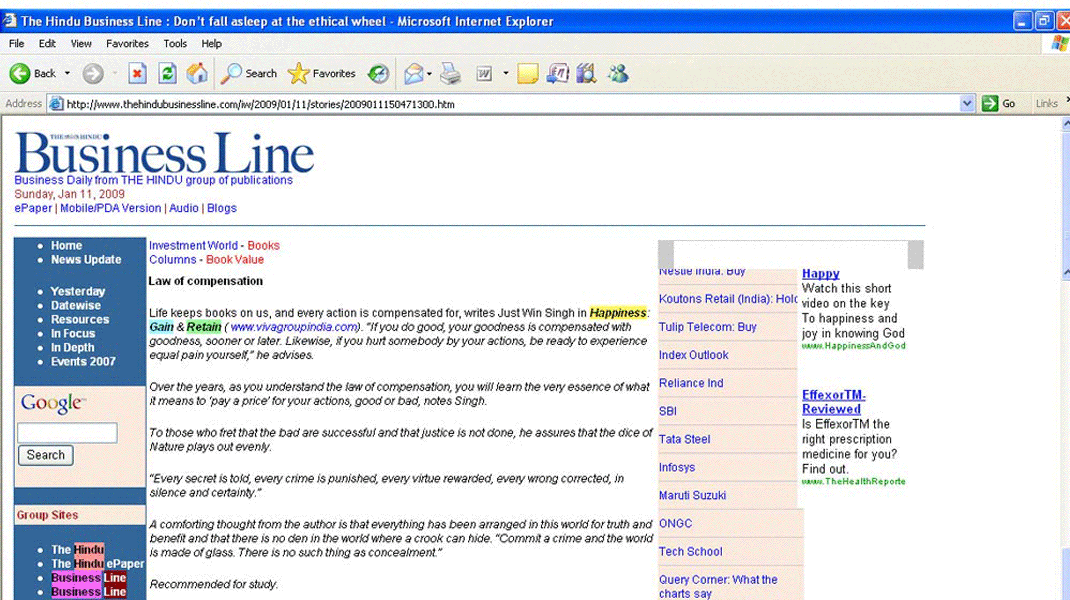 SCMS Journal of India Management
Magazine - 01/Apr/2009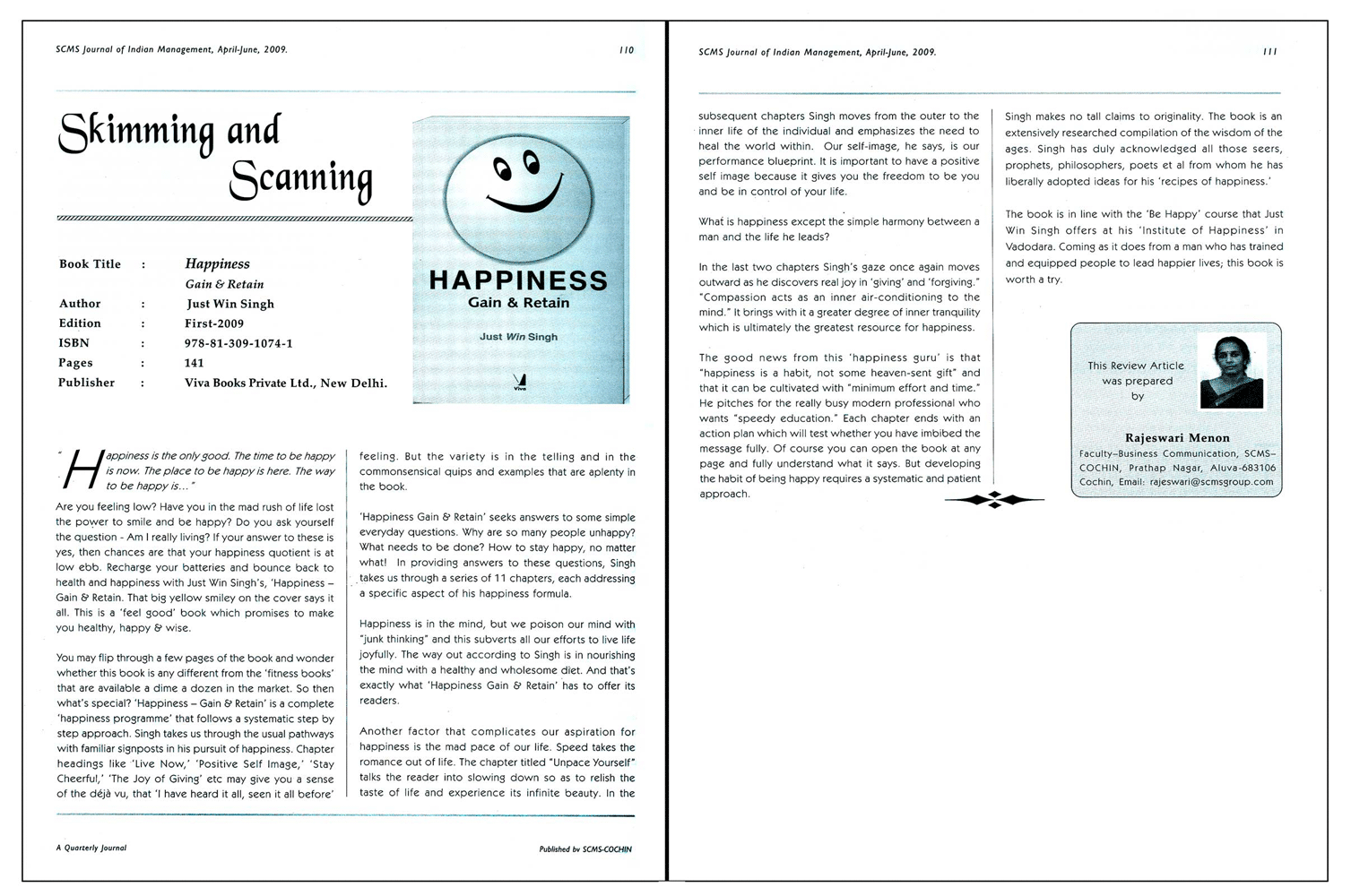 About the Author: Just Win Singh is a corporate trainer and runs the Institute of Happiness in Vadodara, India. His organization assists people towards a happier life. The "Be Happy" course designed by him has been a great success in India and abroad. This book is in line with that course.